Alex's Custom FC
Details

Parent Category: Members
Last Updated on Thursday, 05 December 2013 10:32
Published on Saturday, 09 October 2010 04:57
Hits: 14200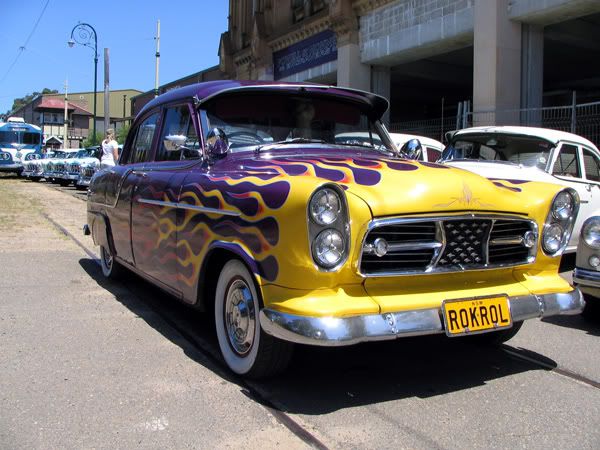 This custom vehicle is owned by our Club Vice President, Alex Smits. Originally an FC, Alex has owned this car for over 20 years. All the work has been done by Alex himself, which includes the wild flames and purple paint, custom headlights, grille, frenched aerial, tail-lights and custom interior. After one too many grey motors, it has been converted to 202 red motor power.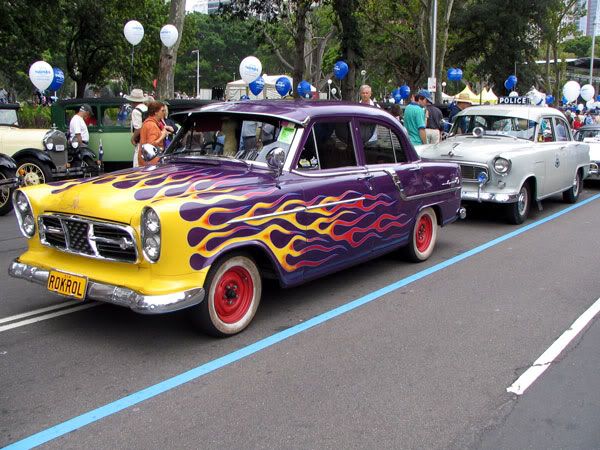 This car has had a few different grilles in its time, but this one features elements of FE Holden, AP5 Valiant and old stove knobs, of all things.
The rear view shows off the custom tail-lights and spats. Across the back window there's a sign that reads "Saved From A Restorer" ....
This wild Confederate flag headlining is a feature of the car that you don't immediately spot.